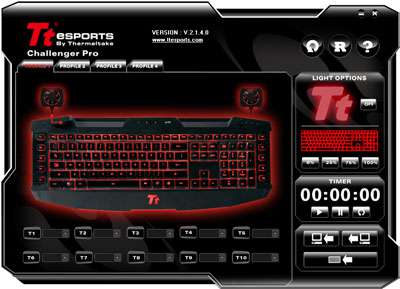 The choices for MMO gamers have been slim and over priced when it comes to Keboards, the Challenger Pro offers a perfect solution for all the macros you might need when playing MMO games or any game for that matter..
The Challenger Pro allows up to 40 macro combinations to be used, and being that there are 10 macro keys, it means you will have to use the macro profile change key at the top of the keyboard to switch between them.

On the main screen of the application, you'll be able to adjust all four profiles independently, and back up all of the settings to your computer if you want to. That would be useful if you wanted to use more than 40 macro keys, because it would allow you to switch between these saved profiles on the fly. Additionally, you could create a profile file for each game you play, and load the respective one before jumping into your game.
Read on: